During this time of restricted travel and safety concerns, it is important to understand your options for multilingual events and conferences.  Below is an easy-to-follow breakdown of how onsite and remote interpreting set ups work:
Onsite Interpreting Event Set Up
HOW IT WORKS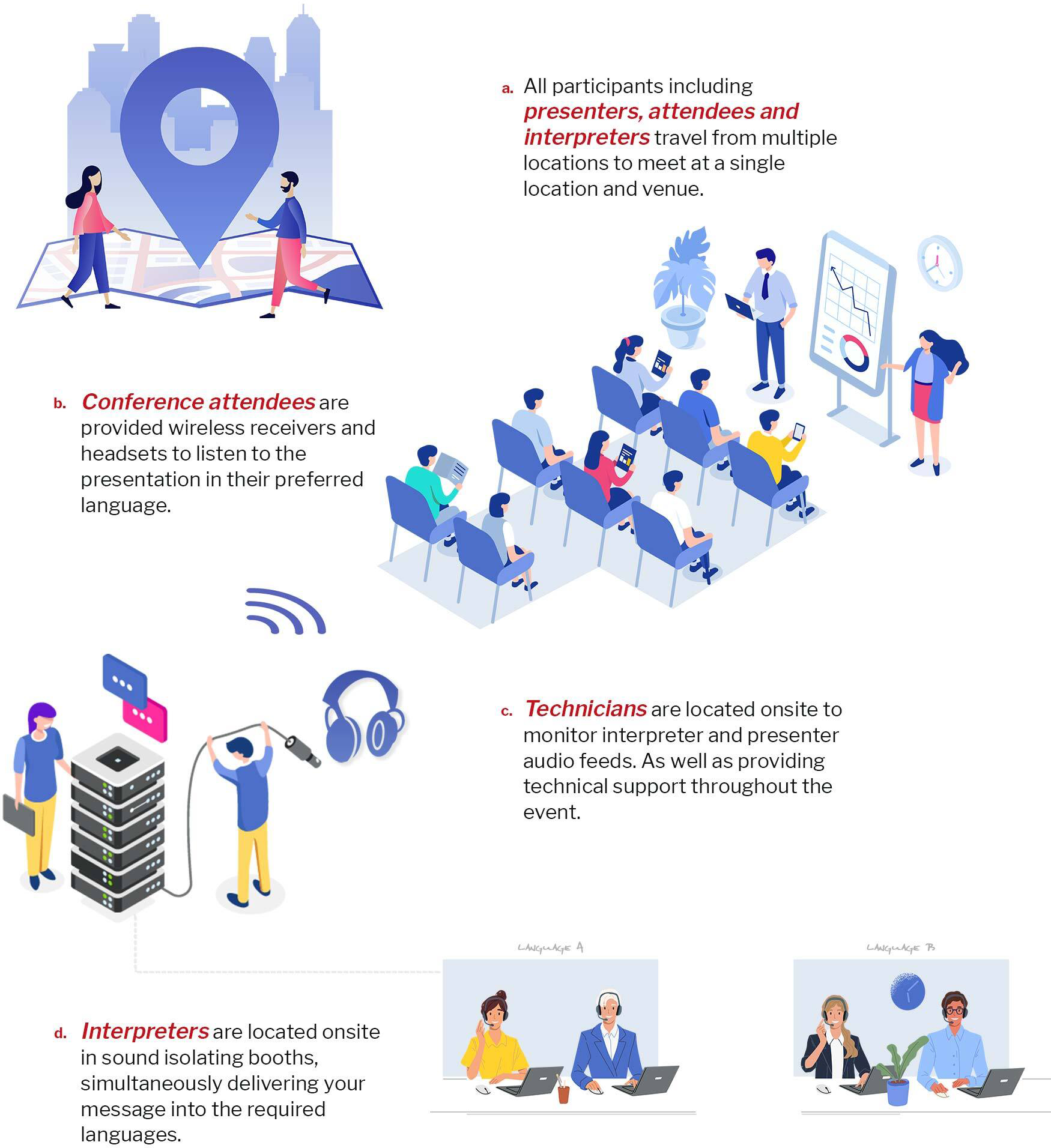 Remote Interpreting Event Set Up
HOW IT WORKS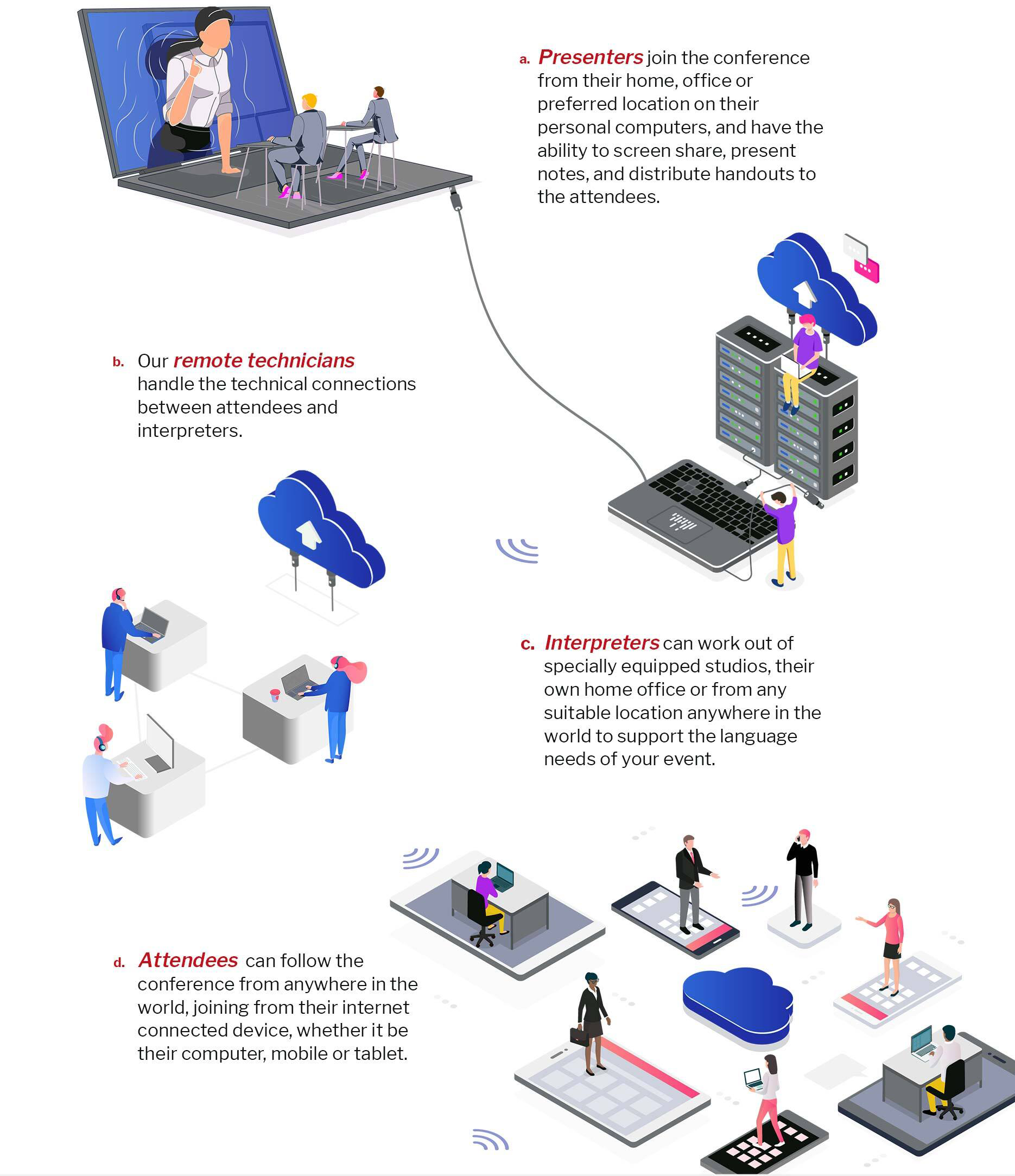 How Interpret Group Helps
You will be assigned a dedicated international project manager to take care of every detail from start to finish.
We'll take care of all the logistics and determine the equipment requirements for your event – (onsite, remote or a combination of both).
Our team offers concierge-level technical support, including set-up, test call prior to the event, troubleshooting and coordination between all parties.
Our professional interpreters are trained in the use of remote interpreting platforms and are highly experienced to ensure a smooth event.
Don't forget to share this article!