Our core values
We are dedicated to our clients and your interests are always first
We are committed to the highest quality of work
We take personal ownership and pride in our actions and always putting forth our best effort
We believe fun should be a part of everything we do
We build everlasting connections with our clients and followers to create a global family
Our 5 Core Values are more than just words, they're a lifestyle. They are at the heart and soul of everything we do and help guide us to become the very best we can be.
Company History
Local Resources for Interpreting Projects Around the World
Interpret Group provides the highest-quality local resources for interpreting projects taking place around the world. We believe in saving our clients time, money and hassle through expert management, insider knowledge, and an unparalleled global reach. We only work with the top regional professionals in varied fields as medical, technical, and many other areas of specialty.
Our dedication to excellence, efficiency, and cost-effectiveness has made us the leading global interpreting services provider.
24/7 Customer Service
We provide impeccable professionals, integrity, and unequalled service: your requests are answered 24 hours a day, 7 days a week. Our priority is to make sure that your project or event is a complete success.
Lowering the Carbon Footprint
We serve a large portfolio of satisfied clients including individuals, governments, small and large corporations, and media companies. We are creative, effective, and internationally-minded. Above all, our aim is to provide a superlative client experience in terms of our relationship to customers and the quality of our work. Our end goal is the same for each and every client we serve: increasing quality and saving money by working locally.
Our global HQ team
Ian Hardy
Favorite Things: Ian Hardy
Boxing gloves: Facing an opponent in the ring teaches focus, relaxation, and mastery of fear.
Benjamin Franklin: The self-styled archetype of American entrepreneurship and ingenuity.
Pot of Succulents: It's more beautiful to stay green and live in harmony with one's local environment and seasons (French concept: terroir). Please ignore the fact that this one is made of plastic.
Dunhill cufflinks: Elegance. Also an old James Bond product placement which successfully manipulated my consumer behavior, in part by being more affordable than an Aston Martin.
Jump rope: Jumping around in one place, expending great effort, all while trying to keep one's balance: this is running a small company. The trips and tangles will decrease with practice, but never completely go away.
Avocado: Because healthy should always be tasty.
Half-marathon medal: Live to run, run to live.
Espresso cup: Caffeine is the fuel that helps capitalism's servants keep pulling at the oars. Balzac felt it fueled inspiration. Must always be served strong, with a saucer and small spoon.
Speed square: Hands-on, precise, tried-and-true: get it done.
Biography: Ian Hardy
Ian Hardy has always held a passion for making the world a smaller place and bringing people together despite linguistic or cultural differences.   As young man in Paris in 2000, he started Global Media Desk with the vision of making it easier than ever to book local talent for media and interpreting projects.Nearly twenty years later, Ian has built a successful service business brand in Global Media Desk, but it didn't solve all his clients' challenges.
With the launch of Interpret Group in 2019, Ian and his team are ready to serve a primary goal of their clients – building human bridges through communication.  Ian's diverse background has made him the go-to source for setting up international projects for both language and media around the world.  He has given talks about international projects around the country and is available for any questions you may have. So, don't be shy, get in touch with him today.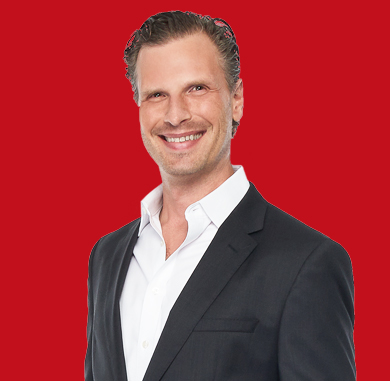 Javier Franco
Director of International Operations
Biography: Javier Franco
Javier Franco has been part of the Global Media Desk family for over 10 years. He is an integral part of the planning, developing and management of media and language projects across the globe.   
Javier has produced over 1,000 projects for over 200 clients globally in his career. He is an expert in helping producers, event coordinators, corporations and small businesses achieve their interpreting and translation goals.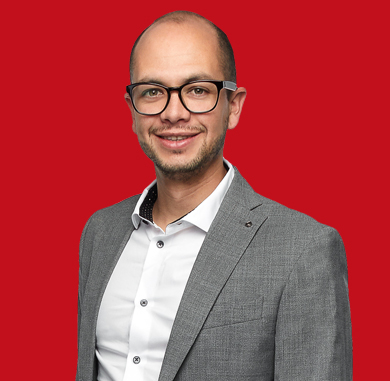 José Cádiz
International Project Manager
Favorite Things: José Cádiz
Pocket knife: Never leave home without one since my father gave me my first at the age of six.
My wedding ring: 19 years and counting!
Small carabiner: Bought when playing hockey and used as a keychain/ lucky charm ever since.
Firefighter Badge: My grandfather's firefighter's badge and number
(sentimental value).
Small ceramic owl: Given to me by my grandmother when I was about four.
Passports: All the passports I have ever been issued, I have somehow managed to hang on to them all and they represent the many travels that, to a great extent, have made me who I am today.
Jade weasel: This small jade weasel I picked up with my wife in an antique shop somewhere, it reminds me of all the places I still have not been to.
Shiva: A small bronze statuette of the goddess Shiva, picked up in Taxila, it reminds me of faraway places and great memories.
Book: The adventures of Captain Mago, a story of a Phoenician expedition. This book has been passed down from my granddad to my dad and now to me, and is one of my all-time favorite books, which I will one day pass on to one of my kids.
Milou: Was given to me by my wife on our first trip to Europe together. It reminds me we need to go back soon.
Biography: José Cádiz
With more than 20 years of professional interpretation and translation experience, Jose Cadiz is widely recognized as a linguistic expert.  José has not only studied and lived in Africa, Europe, Asia and Latin America, but he also has extensive experience working in each of these regions.  
With Interpret Group (formerly Global Media Desk interpreting division), Jose has organized and managed multiple large-scale language projects and continues to exceed client's expectations with his diligence, attention to detail, and creative problem solving. Jose has also written company policy, procedures and QA processes.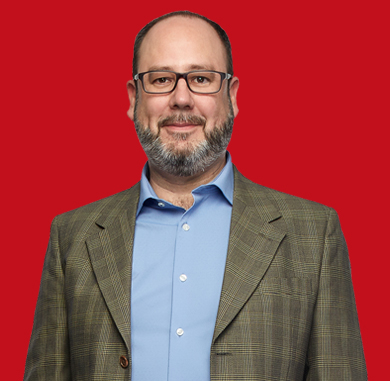 Camila Barberis
International Project Manager
Favorite Things: Camila Barberis
Ecuador's football shirt –I am Ecuadorian and it has basically shaped the person I am today.
Magnets – Like a good Latin person, family is the most important thing to me. Each magnet represents where my family is currently living in.
Clapboard – Film became a very big part of my life when I decided to study it.
Piggy bank (with map design) –I use this to save up for trips. I want to travel the world.
Chocolate– I plan my day around food. This chocolate basically represents all food.
Glasses – I like warm weather.
Music sheet – I can't go single day without listening to music. 
Dancing shoes and black dance top – I love to dance. I've been doing it since I was a little girl. 
Pick – Currently learning how to play the guitar.
Camera – Bought this camera with the goal to start filming more and practice editing, which is why I studied film in the first place.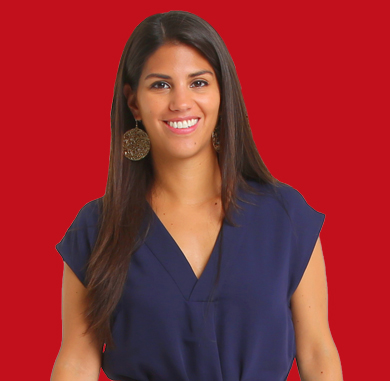 Ironey Sivongsay
Favorite Things: Ironey Sivongsay
Helmet: I like adrenaline rushes! At one point, I was learning how to ride.
Photo of dogs: My dos, I just love them!
Kickball Jersey: I've been in a kickball league with my close friends for over 5 years.
Book: When I'm not looking for a rush, I like to relax and read.
Coffee Cup: This is a two for one – coffee and traveling, two things I enjoy.
Headphones: Because music is my life. It sets my everyday mood.
Viking hat: It's tough being a Vikings fan but it's my home team.
Heels: I have a bad shoe addiction!