Virtual conference with interpreter set-up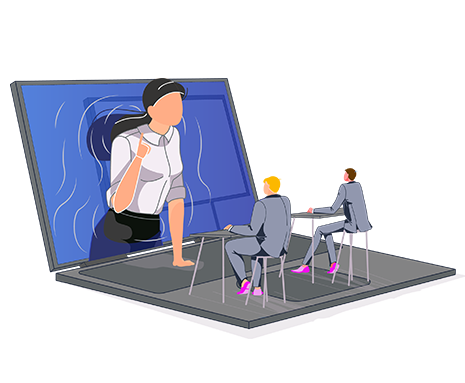 Presenters join the conference from their home, office or preferred location on their personal computers, and have the ability to screen share, present notes, and distribute handouts to the attendees.
Our remote technicians handle the technical connections between attendees and interpreters.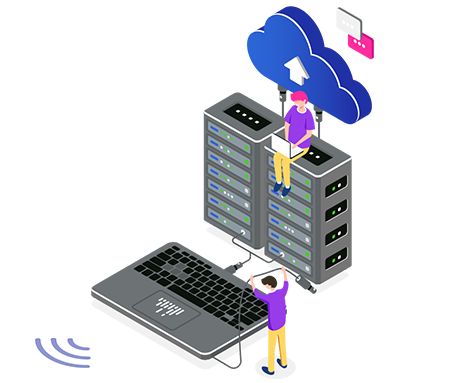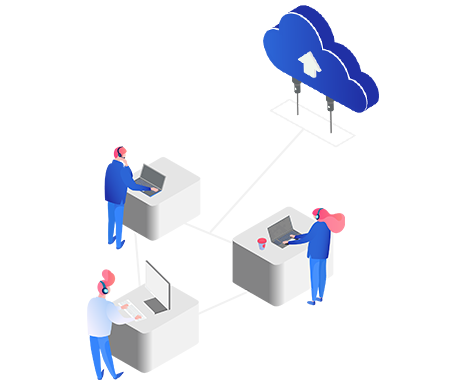 Interpreters can work out of specially equipped studios, their own home office or from any suitable
location anywhere in the world to support the language needs of your event.
Attendees can follow the conference from anywhere in the world, joining from their internet connected device, whether it be their computer, mobile or tablet.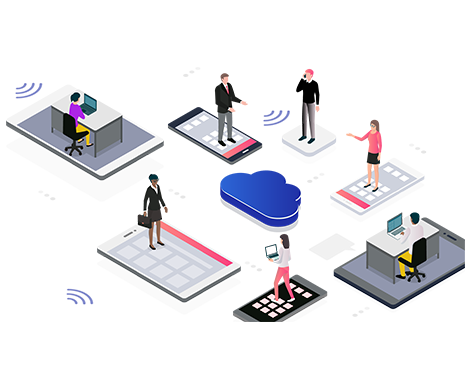 Why Interpret Group
Access to advanced technology and on-demand skilled interpreters, anywhere in the world.
You will be assigned a dedicated international project manager to take care of every detail from start to finish.
We'll take care of all the logistics and determine the equipment requirements for your event – (onsite, remote or a combination of both).
Our team offers concierge-level technical support, including set-up, test call prior to the event, troubleshooting and coordination between all parties.
Our professional interpreters are trained in the use of remote interpreting platforms and are highly experienced to ensure a smooth event.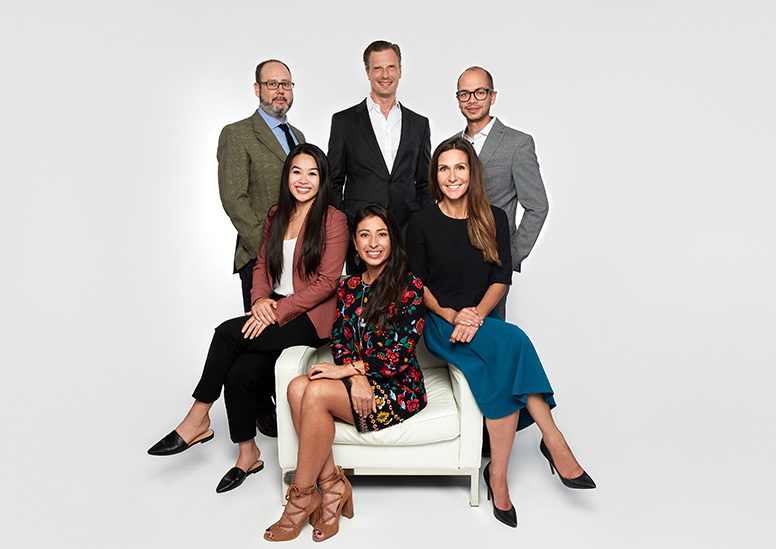 Remote Interpreting FAQs
Remote interpreting is a web-based solution that allows your attendees, interpreters and presenters to be connected remotely to an event using a wifi connection.
This solution gives organizers a variety of flexibility, including language pairs, lowered travel costs and environmental impact, and in recent circumstances helping companies conduct business while travel restrictions are in place.
There are no set limitations on attendees or remote interpreters. Contact us and we'll be able to walk you through the logistics that best fit your business.
Our experts know that every event is completely different so we tailor the cost based on the requirements of your interpreting project. We will take into account the length of the event, the number of languages and attendees requiring interpretation, and the bandwidth connection at your location to determine accurate pricing.
Articles to help you along the way
Major global brands trust Interpret Group to help with their language challenges










Companies find success with Interpret Group
We've worked with some pretty great clients, for whom we've done everything from large conferences to small networking training sessions.
First of all, I would like to express my gratitude for arranging such a great interpreter.
The interpreter was very competent with sufficient ophthalmological background. I was very impressed and please pass on our special thanks.

We were very happy with the services of the two interpreters. They were very well prepared, very service-minded, efficient and that feedback matches as well the feedback we received from the french speaking participant. Also the audioset was there on time, worked fine and so we can say it was very efficient and positive to work with you.
We'll use your services again, should we have need for them.

Ready to book a remote interpreter?
Tell us about your project and we'll instantly connect you with one of International Project Managers that will walk you through the entire process. It's that easy!